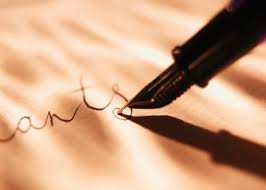 Okay, we're in the final days of the National Novel Writing Month -- it all ends at midnight on Sunday, November 30. I've written just over 41,000 words, so I have 9,000 more words to go over these last three days. Fortunately, I got some new ideas last night that I hope will carry me through these last few thousand words, most of which I need to write today.

Tomorrow (Saturday) E and I will help decorate Lake Murray for Advent and Christmas, starting at 2:00, so I'll have the morning and evening to write. On Sunday after church our Logos group will be meeting for lunch and discussion of Alice Sebold's The Lovely Bones, and the kids also want to decorate for Christmas. Plus I have school planning to do. So with little to do today, I'd love to get 5-6K into my laptop before bed tonight.
And after NaNoWri Mo, I want to start going some genealogy work. This past week I attended a genealogy workshop at our local library, led by a resident of our town who is also a member of the San Diego Genealogy Society. I discovered that our library has the research site ancestry.com available for free, and in just a few moments I located my great-grandfather's World War I draft registration card in his own handwriting, plus his family information in the 1900, 1910, 1920, and 1930 census, including where his parents were born (Germany) and where my great-grandmother's parents were born (MIssouri), and where my great-grandfather was born (Kansas -- I thought *he* was the one from Germany). In the 1900 census I found out that his household had two older siblings ages 18 and 16, and he was five while a younger sibling was 1. No mother was listed, and with the age spread between the groups of siblings, my guess is that my great-grandfather was the product of a second marriage, and that his mother may have died in childbirth with his younger sibling. I need to take better notes when I go next time and perhaps have my dad invest in a genealogy program where I can enter all this information. It's really cool, and I can't wait to do more research, even though I will have to do it all from the library. So we'll see what I can find out about my family over the next few months. Ken, our genealogy guru, is willing to meet with our group again just before the next writing workshop. I'm really excited. Research is my life, you know. :)
So I'd better stop procrastinating here and get to writing my novel. I always dread getting started, but once I sit down, I don't want to get up. Only 9,000 more words to go -- I can do it! (Right?)

Have a blessed weekend, everyone.